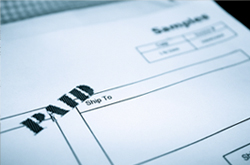 National Logistics Service Group LLC has made the commitment to the latest EDI technology, carrier rating programs and information processing systems to perform the fastest, most accurate and most complete freight audit in the industry today.
As a client of National Logistics Service, you'll realize these significant benefits:
Maximum freight bill audit savings
Reduced internal administrative expenses
Extensive Internet reporting tools
A wide variety of reporting formats
UPS and FedEx parcel audits
You'll do less work, save money and have a complete database of your logistics information for reporting, trend analysis and carrier negotiations. Contact us today to find out how we can help you save money while providing you with the important information you need to run your business more effectively.
---